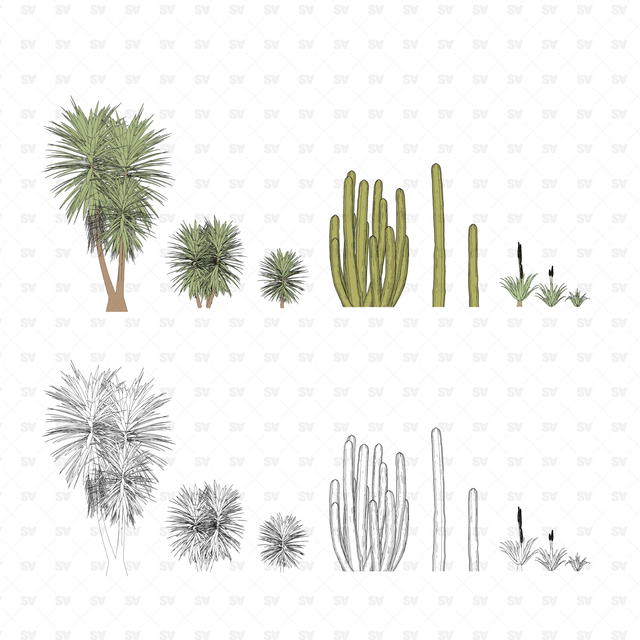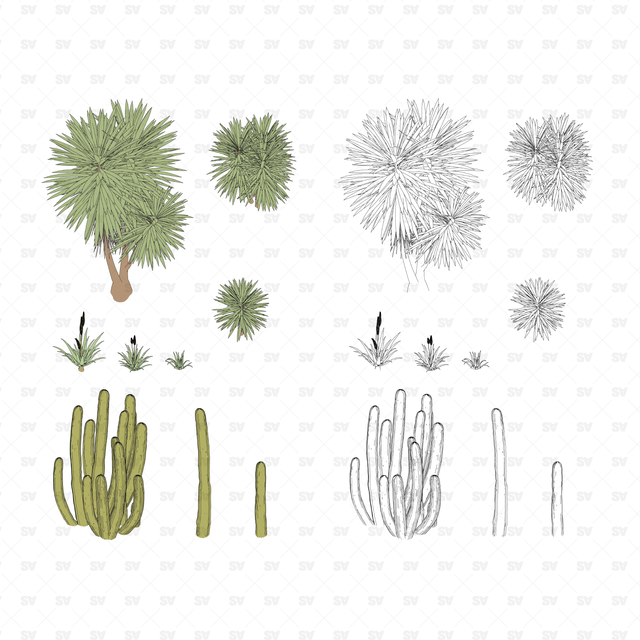 Revit 3D Plants (Oaxaca Mexican Plants)
The pack contains 3 Families (rvt. File)
This pack is the number one of my collection, and contains three native plants from my city, each family has three variations that refer to the age of the plant.

Oaxaca Plants #1:
Yucca Elephantipes: Young, middle aged and mature
Stenocereus Pruinosus: Middle aged, mature and group
Aloe Vera: Young, middle aged and mature
Revit: 2020 and up

Modeled by Bernardo Sánchez Vásquez

Hi, I'm a mexican architect who considers vegetation as a fundamental part of every project. Since I couldn't find good flora representations within the BIM environment, I decided to study the plants endemic to my city and make Revit families based on them. These families can be seen in plan, elevation and isometric view, helping us to make better architectural renderings. 
Instagram:
@nature.to.bim

Product License
Free Products
Free products can be used in any type of use - both academic and commercial. When using a set, a pack or part of it, you are required to give full credit to Studio Alternativi (with an active link for online versions) and to the product's creator.

When a product is used in a project that is published on social media, you are required to give full credit to Studio Alternativi (with an active tag to Studio Alternativi's profile).

Educational (Academic) Use
When using a product tagged with "Educational Use" you are allowed to use it for academic purposes only. Giving credit to Studio Alternativi is much appreciated.

Commercial Use
Once bought, you are free to use the product without giving attribution.

What is strictly not allowed to do (in all cases)?
Products can't be sold without being part of a bigger artwork like a drawing, collage, rendering, poster or any other work combining Studio Alternativi's digital products with other graphic or digital elements.
Also, you are not allowed to use products from Studio Alternativi in similar or any competing services.
Download Instructions
RAR / ZIP Folders
Please use WINRAR - a free software to open the compressed folder.
AI Vector Files
Please use Adobe Illustrator to open the files
ABR (Photoshop Brushes)
1. Open Adobe Photoshop
2. Open the Brushes Panel: Window > Brushes
3. Select Import Brushes
4. Locate the .abr file on your hard drive and click open to install
5. The brushes will appear in your Brushes Panel whenever the Brush Tool is selected